Episode 58: Intentional Homemaking with Ruth McKeaney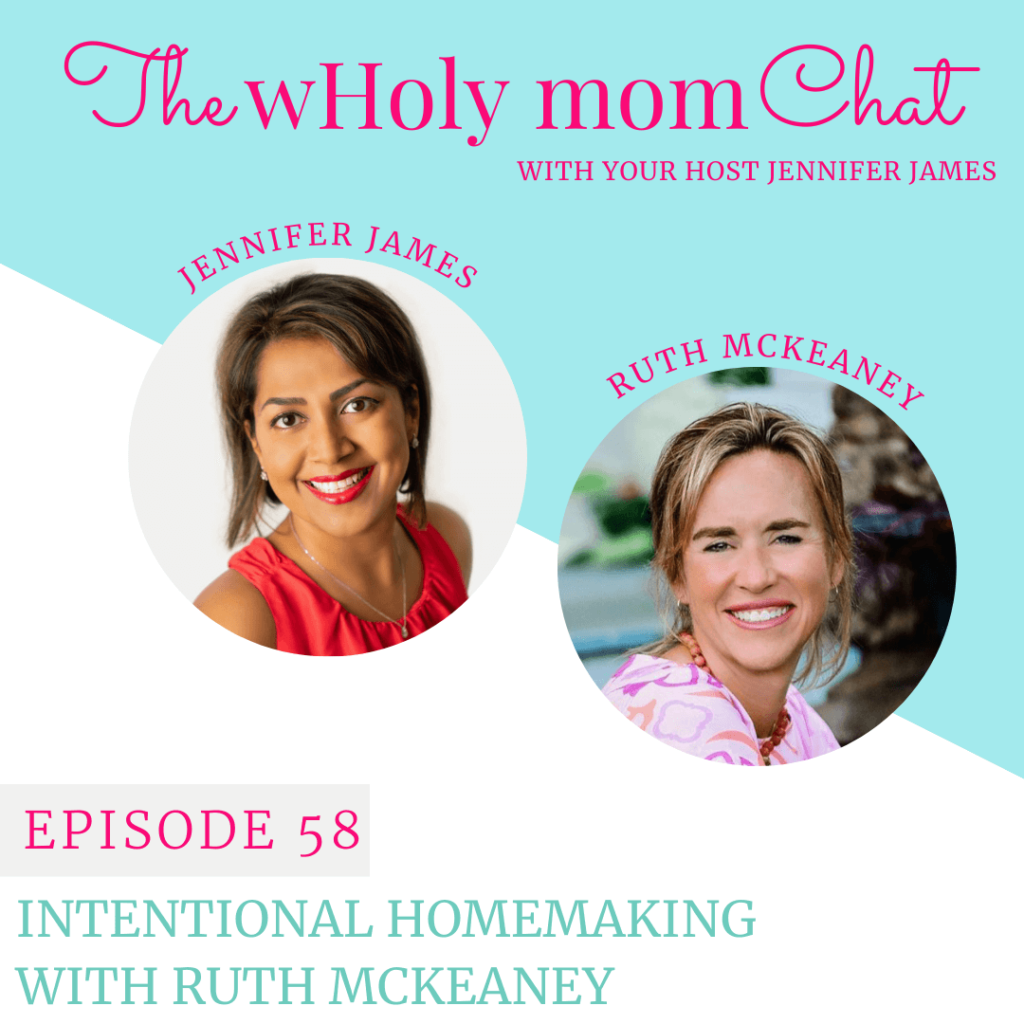 With Thanksgiving this week in the US and the holiday season around the corner, let's get our hearts, minds, and spirits ready and be intentional in our homemaking. To discuss this topic, I invited Ruth McKeaney to share her perspective. Ruth is the author of "Hungry for Home." As a constant host, she goes to the heart of what makes one feel at home. Every day, her goal is to make her home a safe place, so her family and her guests have the opportunity to have their deeper needs met. Intentional homemaking, in its most idealized form, creates a setting where vulnerability and honesty are valued and protected, understanding and grace are fostered, and love is freely given. It's time to recover the richness of community lost in the today's hustle and bustle. We can still slow down. We can still prioritize our family and friends over our "to-do" lists. We can still find beauty in the midst of chaos. We can still sit around the table with bowls of pasta and laugh until two in the morning. We can still go home.
This episode also discusses the significant phase of the identity crisis she experienced and how she overcame it. She also shares her journey to finding her purpose when lovingly challenged by her uncle to seek God for. Ruth McKeaney is a former Attorney General for the state of Virginia and Assistant Commonwealth #39's Attorney. Ruth and her husband, Bob, are raising their five children on their restored historic farm in Berwyn, PA. Hillside Farm was featured in the books Stone Houses and Theology of Home and exhibited in multiple home tours and a few magazines.
Listen to the podcast for our conversation. Here are the quick glimpses
3:26- Ruth about her life
4:17- Identity Crisis and dealing with it
14:40- Being the best of yourself
20:37- Launch of Hungry for Home
23:10- Struggles and ignition to passion
Favorite Quotes:
"Everyone, despite your ethnicity and religious beliefs, is yearning for a home."
"You don't realize as a mom, your whole identity becomes your children."
"It was an amazing experience to sit back and watch the Lord work."
To connect with Ruth:
Website: https://www.hungry4home.com
Follow IG: @hungryforhome
Facebook: HungryforHome
Purchase Book: https://www.hungry4home.com/shop
To connect with Jenny:
Website: https://wholymom.com/
Follow IG: @wholymom
LinkedIn: Jennifer James
Facebook: wholymom
Email: info@wholymom.com
To Support My Podcast, use: Paypal Or Venmo: @wholymom
I want to take a moment to let you know about my coaching services! My mission here at WHoly Mom is to empower women to find and nurture their true selves through the transformation of mind, body, and spirit. I focus on your individual needs and your specific situation to collaboratively create an individualized plan to get you where you want to be. I am currently accepting new clients. 
I am here to remind you that YOU MATTER. Your feelings, desires, unspoken needs, and all of you have a purpose. I am here to walk with you and to cheer you on. I believe in you. YOU CAN GET THROUGH THIS SEASON!  So, let's rediscover our true selves, reclaim our time, energy, care for ourselves to be the woman we want to be, and most of all, THRIVE. Let us rise and show up as a better version of ourselves!  Together we can support each other and live in our purpose. Let's do this!