Episode 55: Morgan Adams' Breast Cancer Journey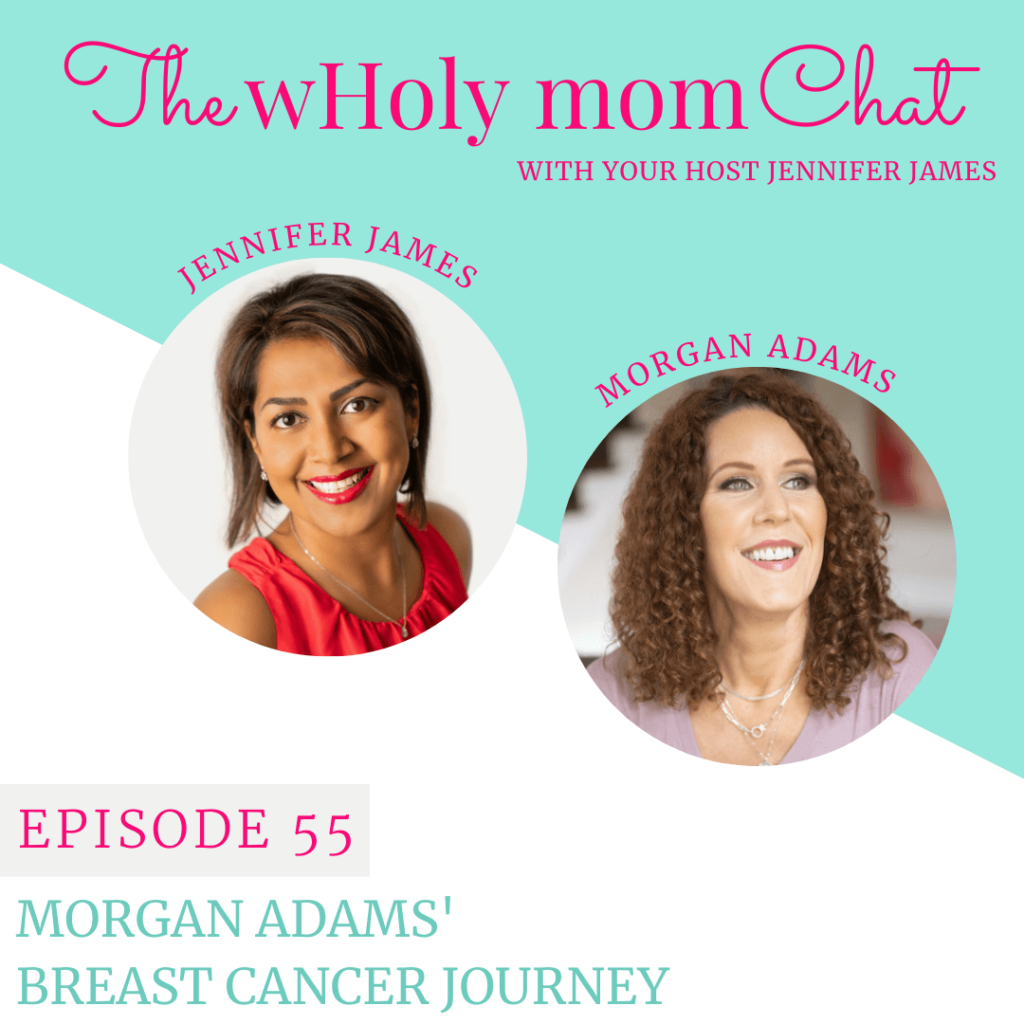 October is Breast Cancer Awareness month. It aims to provide adequate knowledge about Breast Cancer and to spread awareness among women to save lives. In this week's podcast Morgan Adams joins me today with her inspiring story about how she overcame breast cancer two times. She addresses herself as a 'WARRIOR TO WOMEN'S HEALTH' and shares her journey and experiences.
According to Morgan, trusting the inner voice is important because our body knows what it needs more than anyone. Making health care a priority is a key factor to prevent and diagnose any unusual illness or disease. In this Pink Month, my aim is to spread awareness and educate people about breast cancer and how early identification plays a vital role in curing breast cancer. Morgan's journey is a great example for this. Tune in to the podcast to hear her journey and her recovery phase.
HERE ARE THE QUICK TIME STAMPS:
04:52 – MORGAN'S BREAST CANCER JOURNEY
10:22 – MAMMOGRAM AND EARLY IDENTIFICATION
13:20 – INNER VOICE AND GUT FEELING
16:30 – RECOVERY FROM CANCER AND ITS IMPACTS
25:15 – CHRONIC INSOMNIA AND WHAT IS A HOLISTIC COACH 
31:06 – ADVISE TO NEW MOMS FOR A HEALTHY SLEEP
33:28 – THREE PIECES OF WISDOM
Favorite Quotes:
"GO WITH YOUR GUT, KEEP ASKING"
"MY JOURNEY MADE ME VERY FOCUSED ON THE IMPORTANCE OF ADVOCATING FOR MYSELF AND TRUSTING MY GUT "
About Morgan: Morgan is a two-time breast cancer survivor. She advocates for a lifestyle of disease prevention and integrating holistic strategies for cancer treatment. Morgan Adams is a holistic sleep coach for women who struggle with getting a good night's sleep consistently. Her goal is to help women feel better and live better, and the key to both begins with a good night's sleep. Morgan is an accredited health coach with additional advanced certifications in sleep science. She's a sought-after podcast guest and expert for websites like MindBodyGreen. Morgan lives in Richmond, Virginia with her husband and dog, Ollie, a shaggy, 15-pound mess of love. Morgan is also a former insomniac. She spent almost a decade using prescription sleeping pills despite knowing that her overall sleep quality suffered. Morgan now inspires and teaches other women how to confidently, calmly, and effectively get a good night's sleep without the use of sleep aids.
To Connect with Morgan Adams:
Follow IG : https://www.instagram.com/morganadams.wellness/
LinkedIn : https://www.linkedin.com/in/morganadamswellness/
Website: Morganadamswellness.com 
To Connect with Jenny 
Follow on IG: @wholymom or Facebook: facebook.com/wholymom
Have Questions? Send me an email at: info@wholymom.com.
To Support My Podcast, use: Paypal Or Venmo: @wholymom
I want to take a moment to let you know about my coaching services! My mission here at WHoly Mom is to empower women to find and nurture their true selves through the transformation of mind, body, and spirit. I focus on your individual needs and your specific situation to collaboratively create an individualized plan to get you where you want to be. I am currently accepting new clients. 
I am here to remind you that YOU MATTER. Your feelings, desires, unspoken needs, and all of you have a purpose. I am here to walk with you and to cheer you on. I believe in you. YOU CAN GET THROUGH THIS SEASON!  So, let's rediscover our true selves, reclaim our time, energy, care for ourselves to be the woman we want to be, and most of all, THRIVE. Let us rise and show up as a better version of ourselves!  Together we can support each other and live in our purpose. Let's do this!