Suicide touches many lives and affects all demographics. According to NAMI, the
National Alliance on Mental Illness, "The act of suicide is often an attempt to
control deep, painful emotions and thoughts an individual is experiencing. Once
these thoughts dissipate, so will the suicidal ideation. While suicidal thoughts can
return, they are not permanent. Individuals with suicidal thoughts and attempts
can live a long, successful life."

For those who feel they are at rock bottom, the loneliness and hopelessness are
consuming. This is why I am excited and encouraged about the announcement of a
nationwide Crisis Lifeline, similar to 9-1-1, exclusively for Mental Health Crisis: 988.



Starting July 16, 2022, 988 will be available nationwide as a number for people to
call or text during mental health, substance use, or suicide crisis. This is a
significant first step in the national effort to implement a robust system for those in
crisis in our communities. Unfortunately, many communities in the US still do not
have the infrastructure to support a complete response required for a person in a
mental health crisis.

You can make a difference in your community. Write to your Congressional
representative today and ask for their support and sponsorship of the 988
Implementation Act. Together we can help realize the potential of 988 to be the
resource that truly helps people in crisis.

This legislation would:
● Fund the launch and infrastructure of the new 988 hotline through support for regional and local crisis call centers that make sure there's someone locally to help when you or someone you know calls or texts 988
● Create and enhance mobile crisis teams to help communities provide an in-person mental health crisis response, not a law enforcement response
● Provide funding to build crisis receiving and stabilization facilities, ensuring an appropriate, safe place is available to go in a crisis if needed
● Fund specialized services for underserved populations to make sure people receive equitable and respectful quality care that is inclusive of cultural health beliefs and practices
● Ensure people have access to crisis care by requiring all health insurance plans to cover crisis services

As we continue to shine light on the importance of mental health and reduce the
stigma associated with talking about mental, we raise each other up. Together we
are breaking generational lies and creating a world where our children's mental
health will be honored and protected.

If you or someone you know is suffering in crisis or having suicidal thoughts, please
seek help immediately from a licensed professional. You are not alone. Hang on,
support is coming just on the other side of the asking.

Resources:
*Note: 988 will not be available until July 16, 2022.
In the meantime, if you or someone you know is in crisis, please contact the National Suicide
Prevention Lifeline at 1-800-273-8255
En Español: 1-888-628-9454;
Deaf and Hard of Hearing: dial 711 then 1-800-273-8255)
or the Crisis Text Line by texting NAMI to 741741.

Call to Action:
The 988 Implementation Act will help us realize the potential of 988 to be the
resource that genuinely helps people in crisis. Fortunately, the 988
Implementation Act would improve mental health crisis services across the
country – and we need your help to make it a reality.

Ask your member of Congress today to co-sponsor this vital piece of legislation.
Use the link below to join the movement:
https://nami.quorum.us/campaign/40972/

Thank you for dropping by and participating in the campaign.


Friend, everyone is welcome here. We are on this journey of healing and wellness
together. Let's rediscover our true selves, reclaim our time and energy, care for
ourselves to be the woman we want to be, and most of all THRIVE. So let us rise up
and show up as a better version of ourselves.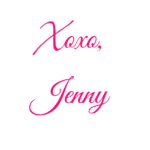 Have Questions? Send me an email at: info@wholymom.com.

Follow me on IG: @wholymom or Facebook: facebook.com/wholymom.