Supporting Husbands to be Better Fathers with Mike Flynn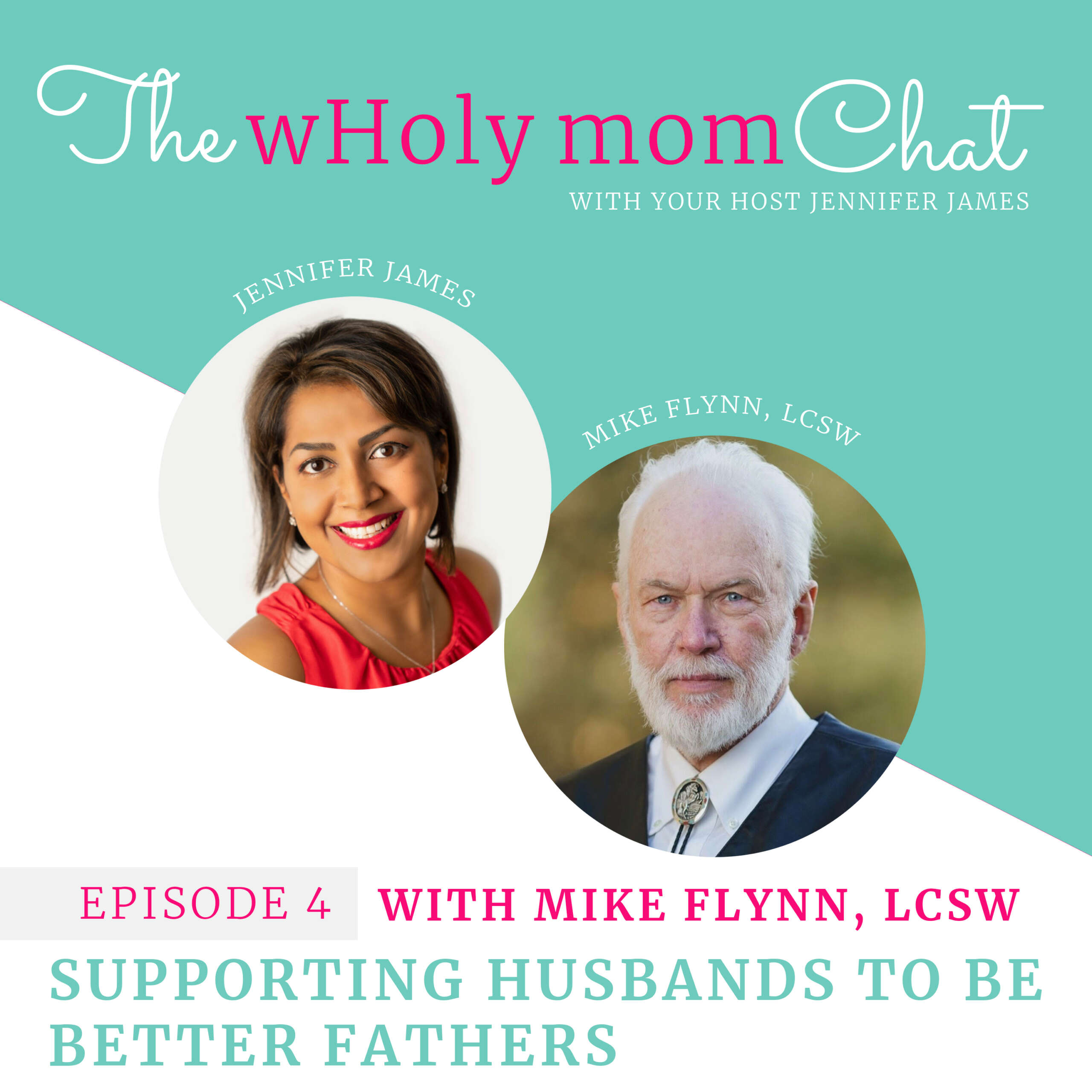 Welcome to a very special episode for Father's Day! Usually, I interview women on the WHoly Mom Chat but today we brought in a seasoned and trained gentleman who can teach my female listeners about how women can support their husbands to be better fathers. In this episode, I'm talking with my friend Mike Flynn on the WHoly Mom Chat.
Mike is not only a man of many talents, he is also a whirlwind of energy and enthusiasm. I came to know Mike about 12 years ago while I was looking for an organization to complete my internship for my Masters in Counseling. Mike welcomed me and it has been a blast to know him ever since. I admire how Mike is an authentic, fierce and innovative leader.
Mike is a husband, a Father, a grandpa to 6. He is a Licensed Clinical Social Worker, Board Certified Diplomate. He is also A certified TRX trainer. He is the Executive Director of RVA 4 wellness, Resource Guidance Services/ Christian Counseling Associates, a facilitator for Crisis Care Network (CISD), a parent educator, a speaker on various subjects relevant to family relationships and stress management,
He is also a field instructor for several area Universities in the Master of Counseling degree programs. Mike has always had a heart for adoptive families. He has assisted over 100 families to adopt their child.
Listen in to hear what Mike and I discussed:
Mike shares their journey with marriage counseling to prevent some of the things they experienced as children.
Emotional intimacy leads to physical intimacy.
Husbands need to have one or two good friends that they can share their thoughts, feelings and emotions to help guide him and hold him accountable.
Women need to train the world how to treat them by establishing boundaries and protect those boundaries.
Follow me on IG: @wholymom or Facebook: facebook.com/wholymom.
Have Questions? Send me an email at: info@wholymom.com.
Connect with Mike Flynn:
https://www.christiancounselors4va.com
Thank you so much for joining me this week on The Wholy Mom Chat! Please share this episode with all the women you know. Could you do me a favor? Would you please subscribe and leave a 5-star review so that other mamas can find out about this podcast!
I am here to remind you that YOU MATTER. Your feelings, desires, unspoken needs, and all of you have a purpose. I am here to walk with you and to cheer you on. I believe in you.
YOU CAN GET THROUGH THIS SEASON! We are on this journey together. Let's rediscover our true self, reclaim our time, energy, care for ourselves to be the woman we want to be, and most of all, THRIVE. So let us rise up and show up as a better version of our self!
Jenny