Episode 7: On Children's Mental Health with Dr. Roseann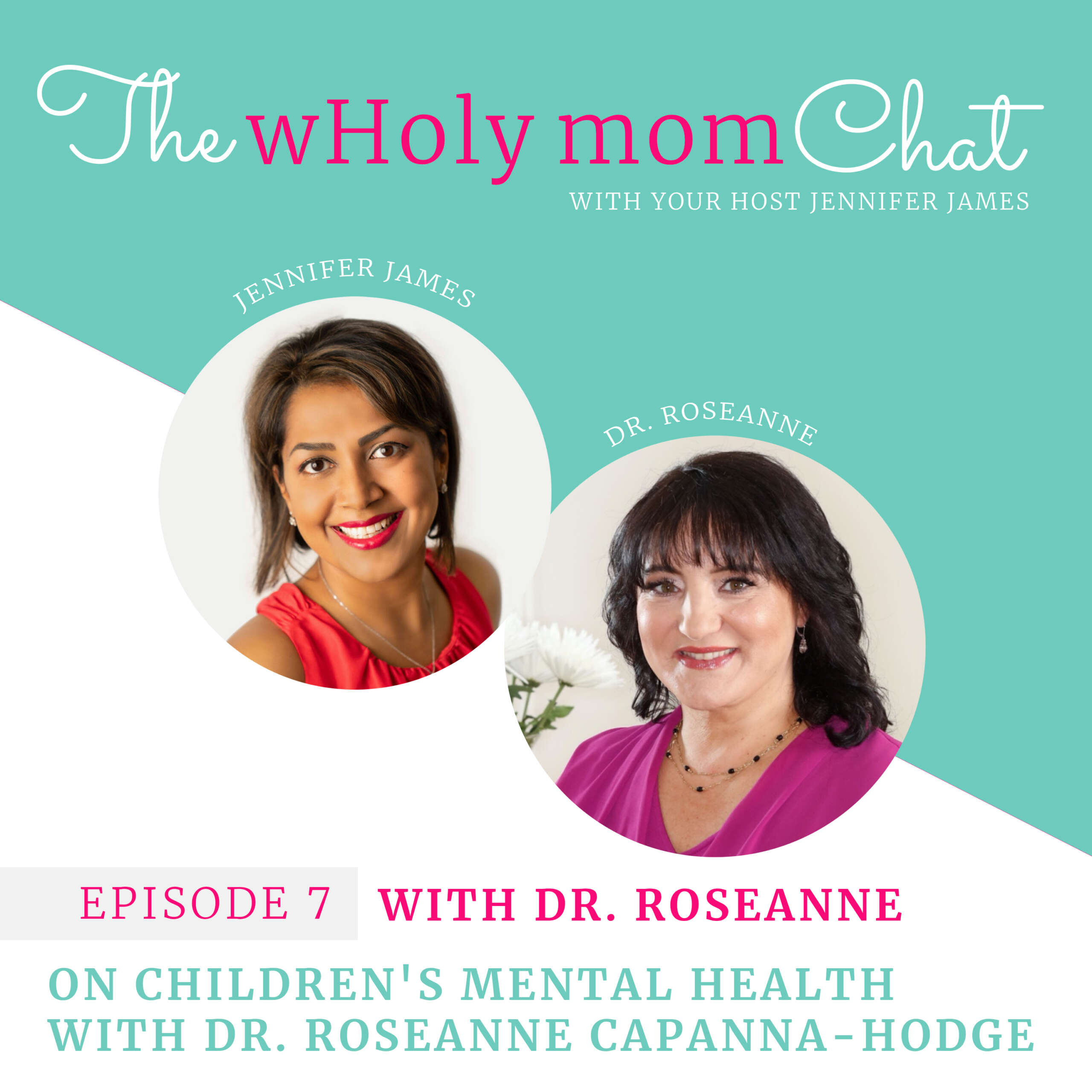 Our mental health affects the way we think, act and feel. Taking care of ourselves is just as important as having a healthy body. As a parent, you play an important role in your child's mental health.  How we model that for them impacts the course of their health in the future. Changing the way we view and treat children's mental health is the passion of today's special guest, Dr. Roseann Capanna-Hodge. 
Dr. Roseann is a trailblazing Psychologist, Pediatric Mental Health Expert, and the founder and director of The Global Institute of Children's Mental Health and Dr. Roseann and Associates. Her Connecticut-based center has helped thousands of children and adults reverse the most challenging conditions such as ADHD, Autism, anxiety, depression, concussion, learning disability, Lyme Disease, and PANS/PANDAS.
Dr. Ro and I take a deep dive into examining the state of the mental health of our children, the difference between stress and anxiety, and some of the signs and symptoms that children show in their behaviors. Also, Dr. Ro  offers science-based non-medical holistic approaches to improve our health and the health of our kids
Listen in to hear more about :
Parents need to be able to talk to their kids continually about mental health and to create a safe space for them.
Teaching kids about boundaries also teaches them about their differences.
As parents, we need to model good behavior toward taking care of our bodies and our minds and having a healthy lifestyle.
Place this code in the "visual "box on WordPress.
Resources :
Follow me on IG: @wholymom or Facebook: facebook.com/wholymom.
Have Questions? Send me an email at: info@wholymom.com

Connect with Dr. Roseanna Capanna- Hodges :
Her Book – It's Gonna Be OK™: Proven Ways to Improve Your Child's Mental Health
YouTube https://www.youtube.com/DrRoseann
Facebook: https://www.facebook.com/DrRoseannCapannaHodge/
Instagram https://www.instagram.com/drroseann/
Twitter https://twitter.com/drroseann1
Linkedin https://www.linkedin.com/in/roseanncapannahodge
Pinterest https://www.pinterest.com/drroseanncapannahodge
Thank you so much for joining me this week on The Wholy Mom Chat! Please share this episode with all the women you know.
Could you do me a favor? Would you please subscribe and leave a 5-star review so that other mamas can find out about this podcast!
I am here to remind you that YOU MATTER. Your feelings, desires, unspoken needs, and all of you have a purpose. I am here to walk with you and to cheer you on. I believe in you.
YOU CAN GET THROUGH THIS SEASON!
So let's rediscover our true selves, reclaim our time, energy, care for ourselves to be the woman we want to be, and most of all, THRIVE.
So let us rise up and show up as a better version of ourselves!
Let's do this!
Jenny