Episode 40:Financial Planning with Erika Baez'Grimes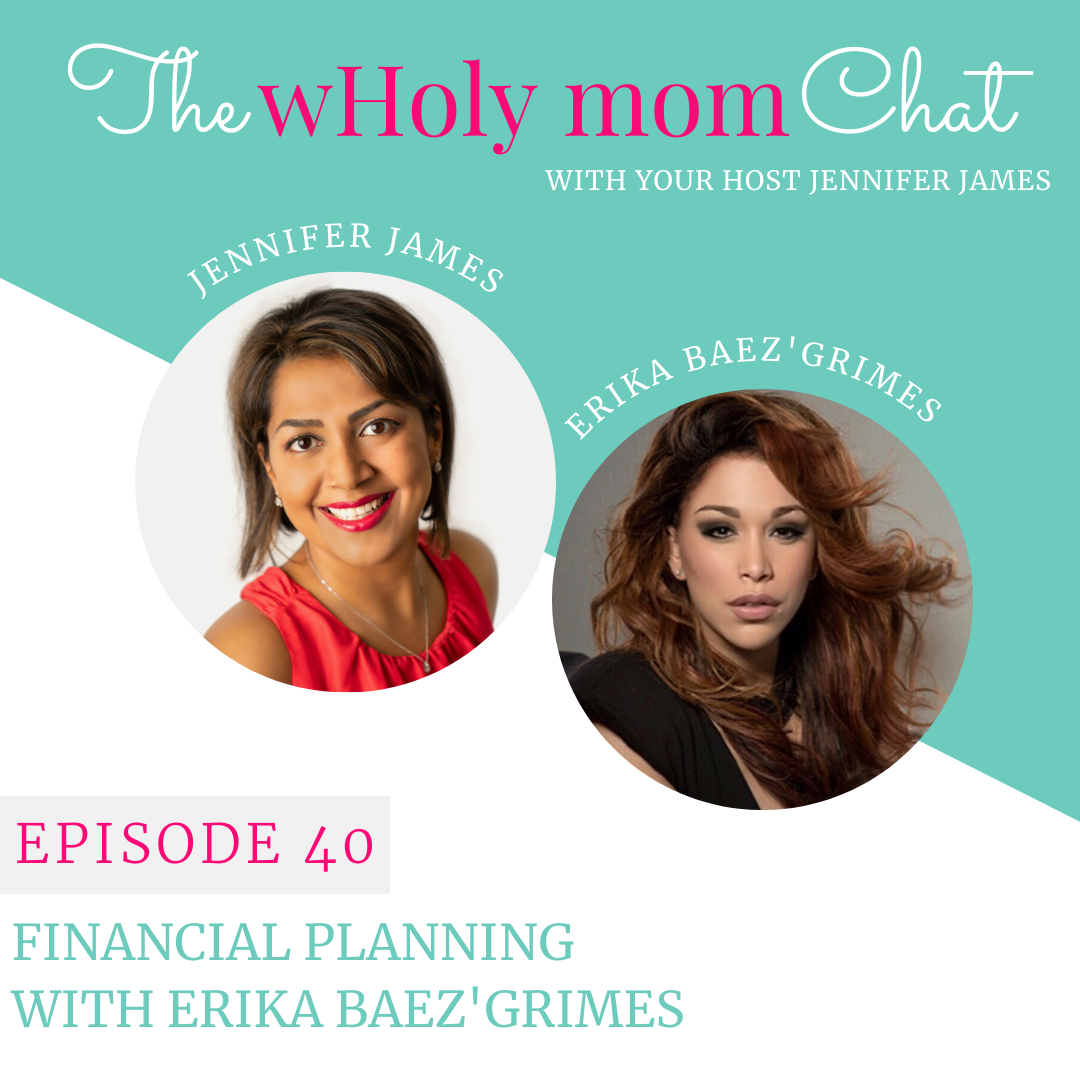 For most people, financial independence may seem like a lofty goal. However, if you start early and stay consistent, you can reach it without much of a struggle. But how do you get there?
On this episode of the WHoly Mom Chat, I sat down with Erika Baez, a mother who suddenly found herself in a financial nightmare. Erika shares her journey and her wisdom with us. Once she discovered how to become financially secure and independent, she made it her mission to help others.
Listen in as we talk to learn more about:
Erika's journey and some of the things she's learned along the way.
Advice for mothers, especially single mothers, to become financially secure.
Practical methods for women to start taking charge of their finances and become financially secure.
About Erika:
Born on Dominican soil and raised in the sunshine state, Erika Baez connected with "her destiny" at an early age. She was 16 years old when she began her sales journey and has built a record-breaking sales career. Since then, Erika has been in the financial services world for 18+ years and currently operates as an Insurance, Commercial Business, and Merchant services broker; Erika has handled some of the most complex business transactions for fortune 50 banks to date, but her passion lies in helping people go from Good to Great! Erika believes the fastest way to get to where she wants to go is assisting others in getting to where they want to be and lives her life daily by those principles.
To connect with Erika:
Website: www.TheBaezAgency.com
Email: TheBaezAgency@Gmail.Com
To Connect with Me, Jenny:
Follow me on IG: @wholymom or Facebook: facebook.com/wholymom
Have Questions? Send me an email at: info@wholymom.com.
To Support My Podcast, use: Paypal Or Venmo: @wholymom
I want to take a moment to let you know about my coaching services! My mission here at WHoly Mom is to empower women to find and nurture their true selves through the transformation of mind, body, and spirit. I focus on your individual needs and your specific situation to collaboratively create an individualized plan to get you where you want to be. I am currently accepting new clients.
Thank you so much for joining me on The WHoly Mom Chat this week! Please share this episode with all the mamas you know.
Could you do me a favor? Would you please subscribe and leave a 5-star review so that other mamas can find out about this podcast!
I am here to remind you that YOU MATTER. Your feelings, desires, unspoken needs, and all of you have a purpose. I am here to walk with you and to cheer you on. I believe in you.
YOU CAN GET THROUGH THIS SEASON! So let's rediscover our true selves, reclaim our time, energy, care for ourselves to be the woman we want to be, and most of all, THRIVE. So let us rise and show up as a better version of ourselves!
Let's do this!
Jenny