Episode 31: Navigating Grief This Holiday Season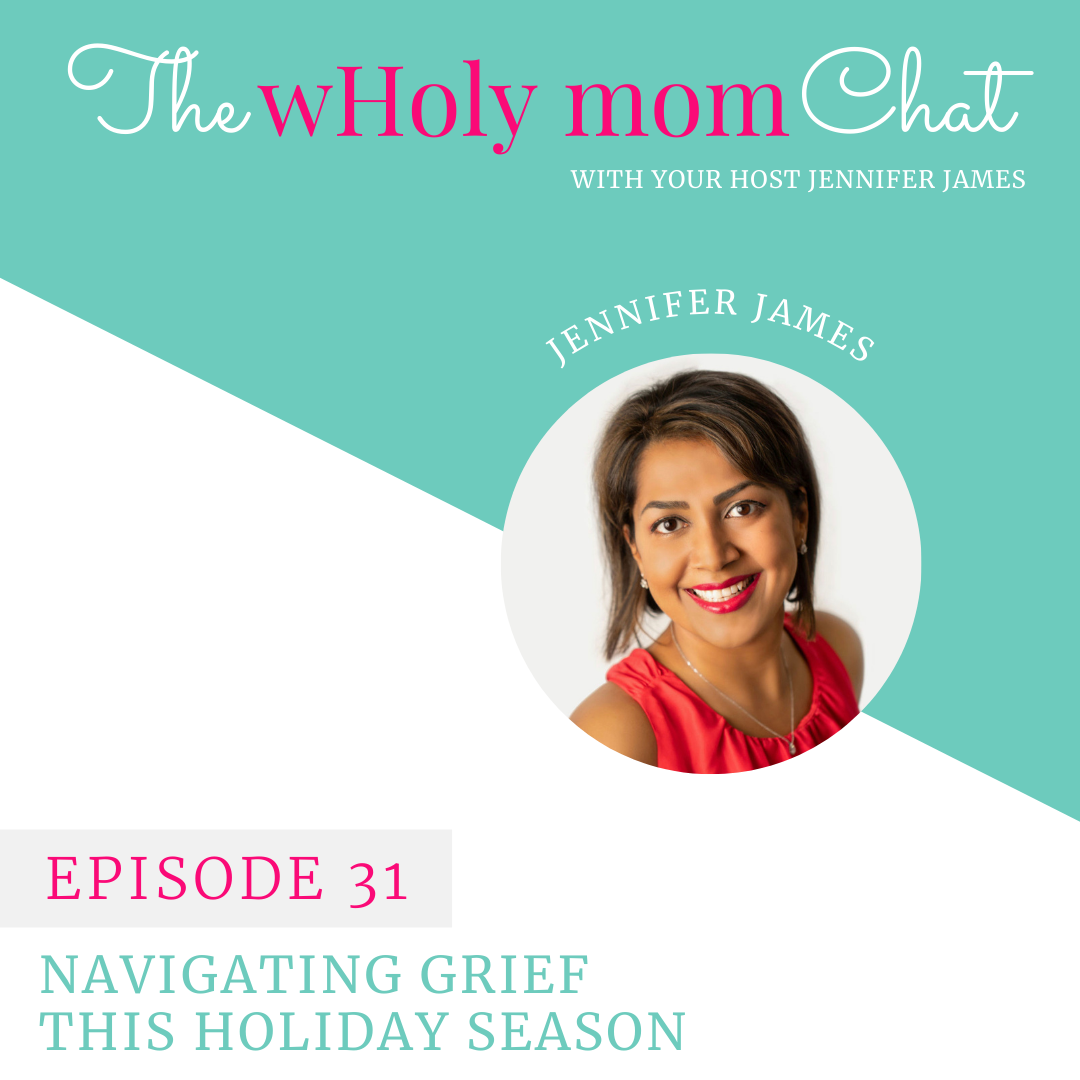 Merry Christmas, my lovelies!
The holiday season is often marked by a season of anticipation, frenzy, excitement, and stress. Many grievers experience a variety of emotions. For most people going through a sudden loss, the holiday season can be the most painful time of all, thanks to holiday interactions, parties, and holiday traditions.
Today on the WHoly Mom Chat, I'm doing things a little bit different than usual. Recently, I had the honor of being on the Simply Wholehearted Podcast with Amy Wicks, where we had a fantastic conversation. I shared several tips for how to navigate grief during the holidays.
Amy is a mom, entrepreneur, Enneagram coach, and host of the Simply Wholehearted Podcast. She's also an Enneagram 7!
Listen in to learn more:
Grief is a process. We all process it differently and at different paces.
Set up healthy boundaries with others and with yourself.
Practical tips on finding ways to honor your loved ones
Plus, several more tips that will help you not only survive but thrive this holiday season.
I wish you all the love, happiness, and joy this holiday season.
RESOURCES:
Listen to Amy's Podcast – Simply Wholehearted Podcast
Amy's Website – www.simplywholehearted.com
If you would like to listen to my full interview with Amy, go to:
Jenny's Interview with Amy Wicks
My Website: https://www.wholymom.com
Follow me on IG: @wholymom or Facebook: facebook.com/wholymom
Have Questions? Send me an email at: info@wholymom.com
I would love it if you would help support the show. You can use Paypal Or Venmo: @wholymom
I want to take a moment to let you know about my coaching services! My mission here at WHoly Mom is to empower women to find and nurture their true selves through the transformation of mind, body, and spirit. With my coaching clients, I focus on your individual needs to your specific situation. Together, we create a personalized plan to help you meet your goals. These sessions can take place in person or virtually. I am offering all my podcast listeners $50 off any coaching package with the code "50off," So shoot me an email at info@wholymom.com with 50off in the subject line, and let's book your FREE discovery call today!
Thank you so much for joining me this week on The WHoly Mom Chat! Please share this episode with all the mamas you know. Could you do me a favor? Would you please subscribe and leave a 5-star review so that other mamas can find out about this podcast!
I am here to remind you that YOU MATTER. Your feelings, desires, unspoken needs, and all of you have a purpose. I am here to walk with you and to cheer you on. I believe in you.
YOU CAN GET THROUGH THIS SEASON! So let's rediscover our true selves, reclaim our time, energy, care for ourselves to be the woman we want to be, and most of all, THRIVE. So let us rise and show up as a better version of ourselves! Let's do this!
Jenny