Mother's Day Bonus Episode: A Tribute to My Mom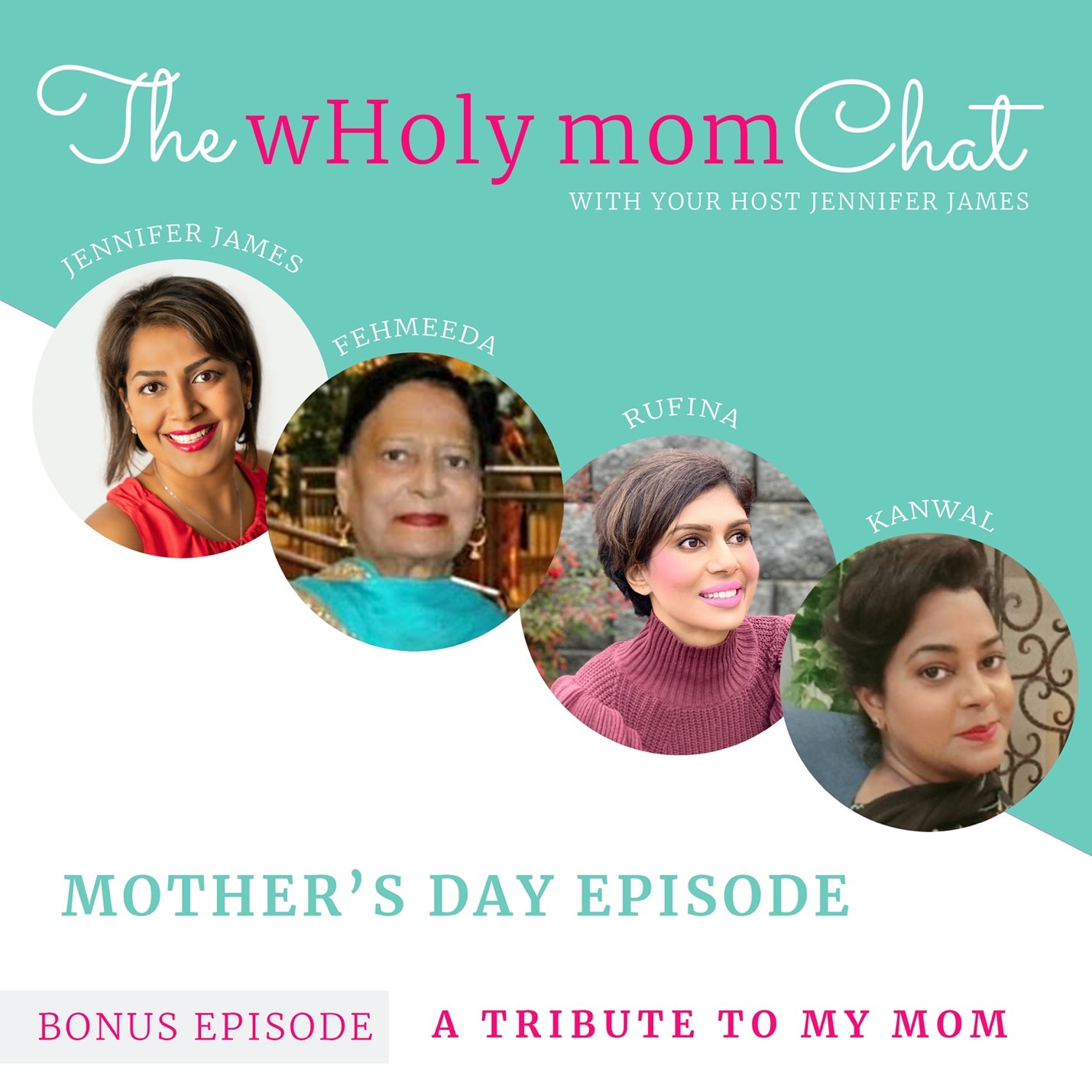 "The influence of a mother in the lives of her children is beyond calculation." James E. Faust
I wanted to do something special for my mom for this Mother's Day. So I came up with the idea of doing a tribute along with my sisters through my podcast. In this episode, we will be sharing a tribute to our mom, Fehmeeda. We will be talking about lessons we have learned from my mom, habits we have adopted, our fondest memories, and some encouragement for our listeners. It was an emotional chat as the feelings associated with our thoughts were pretty raw. We all live in different countries. Ruby, my oldest sister, lives in Dubai with my parents. Rufi, (Instagram: @rufina.rainbowbright), my third sister, lives in Canada. We have not met in person for about 2 years now. I am the youngest of 4 sisters.
You will hear some laughs and some tears throughout this episode. Here you will also learn about my background and how our family was growing up which might be a shocker to some of you. I am ethnically from Pakistan. I was brought up in Dubai. Moved to Toronto, Canada to pursue my Bachelors and then worked in the corporate world. I lived there for about 11 years before I relocated to Richmond, VA. Get ready to hear our tribute to our mom.
Mom, we love you. We so appreciate all your support and never giving up on us even when we wanted to. We will forever be grateful for who we are because you poured into us selflessly, fiercely, courageously and even when it was tough for you, you blessed us with the best! We respect you! We honor you today and everyday!
To all the women who have lost their mom, or are feeling broken inside, who desire to be moms, who have lost their children, or may be alone, you are not forgotten. I see you and I am holding space for you. Sending you hugs and prayers.
Don't ever underestimate the power of your influence. You Matter!
Happy Mother's Day to all the Mamas!
Resources:
Follow me on IG: @wholymom or Facebook: facebook.com/wholymom
Have Questions? Send me an email at: info@wholymom.com.
Jenny