Episode 9: Let's Talk about Consent Parenting with Rosalia Rivera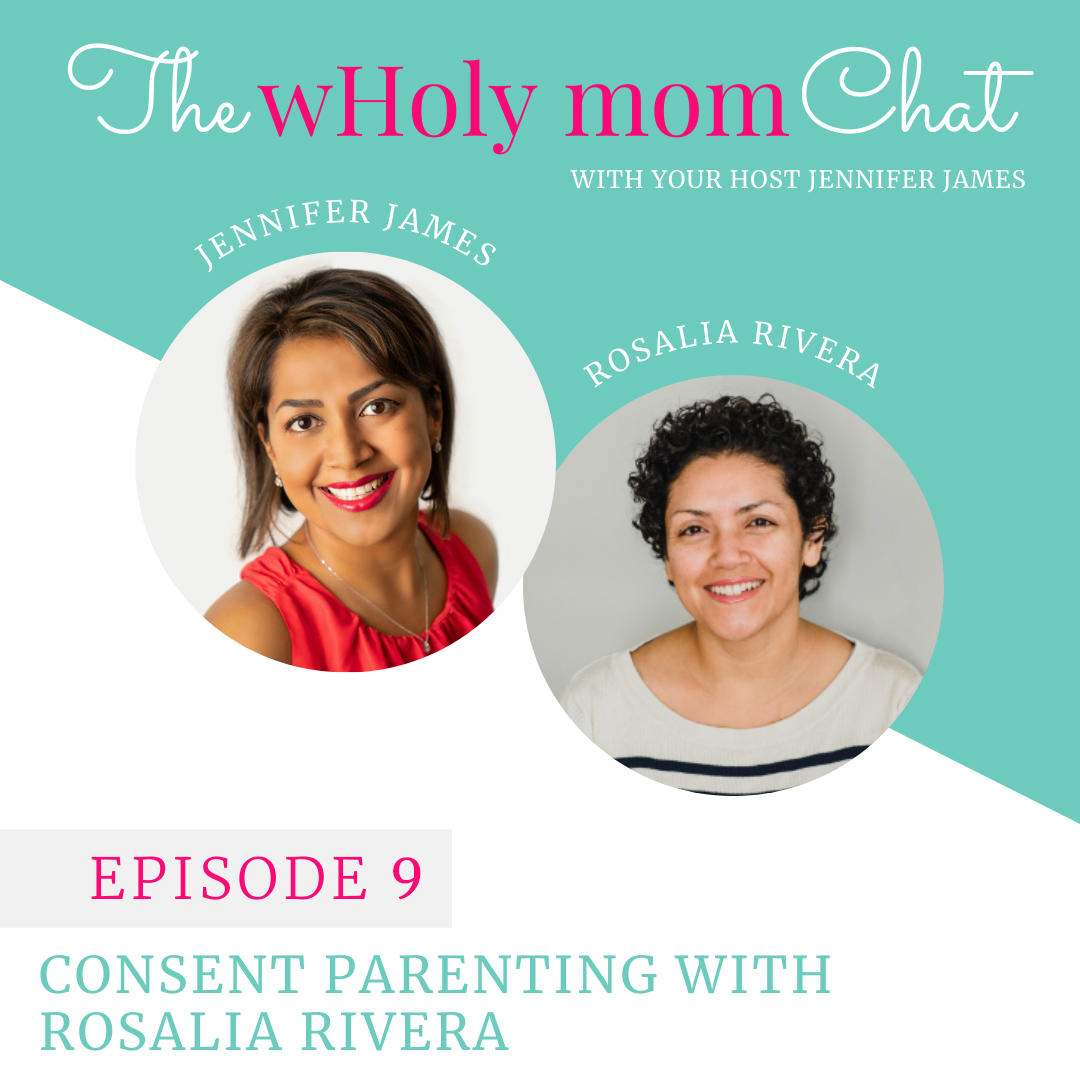 This week on the podcast, we are talking about childhood sexual abuse.
According to CDC (2021), "1 in 4 girls and 1 in 13 boys experience child sexual abuse at some point in childhood and 91% of child sexual abuse is perpetrated by someone the child or child's family knows."
Child abuse occurs at every socioeconomic level, across ethnic and cultural lines, within all religions, and at all levels of education, but 95% of abuse is preventable through education and awareness.
Today on the show, I'm honored to have Rosalia Rivera share with us what we can do to prevent this from happening to our children. We talk about her experience as a survivor of childhood sexual abuse and teaching our children about consent.
Rosalia is a consent educator and abuse prevention specialist, sexual literacy advocate, speaker, and the founder of CONSENTparenting™, the host of the AboutCONSENT™ podcast, and creator of CONSENTwear™. She is also a CSA (child sexual abuse) survivor, turned thriver. She teaches adult and child sex abuse survivors, that are parents, how to confidently keep their kids safer w/ abuse prevention tools! She helps parents learn how to educate their children on body safety, boundaries, and consent so that they can empower their children to prevent abuse.
Listen in as we discuss :
Rosalia shares her experience of how she recognized the triggers of child sexual abuse. 
The signs that a child is being "groomed" by a sexual predator 
What is Consent Parenting and how to help other family members understand it? 
How to navigate consent with a child that is overly affectionate? 
Special offer from Rosalia: Use code CONSENTCULTURE to get 50% off of any of her workshops! 
I want to take a moment to let you know about my coaching services! 
My mission here at Wholy Mom is to empower women to find and nurture their true selves through the transformation of mind, body, and spirit. With my coaching clients, I focus on your individual needs, to understand your specific situation.
Together, we create a personalized plan to help you meet your goals. These sessions can take place in person or virtually.
I only have 9 spots left.
For my podcast listeners, I am offering $50 off any package with the code "50off" So shoot me an email at info@wholymom.com with 50off in the subject line, and let's book your FREE discovery call today!
Resources :

My Website: http://www.wholymom.com
Follow me on IG: @wholymom or Facebook: facebook.com/wholymom
Have Questions? Send me an email at: info@wholymom.com
Grooming Signs PDF https://aboutconsent.lpages.co/grooming-signs-pdf/
Empower your family at CONSENTparenting.com
Follow Rosalia on IG: Instagram.com/consentparenting
Follow Rosalia on FB: Facebook.com/consentparenting
Thank you so much for joining me this week on The Wholy Mom Chat! Please share this episode with all the mamas you know.
Could you do me a favor? Would you please subscribe and leave a 5-star review so that other mamas can find out about this podcast!
I am here to remind you that YOU MATTER. Your feelings, desires, unspoken needs, and all of you have a purpose. I am here to walk with you and to cheer you on. I believe in you.
YOU CAN GET THROUGH THIS SEASON!
So let's rediscover our true selves, reclaim our time, energy, care for ourselves to be the woman we want to be, and most of all, THRIVE.
So let us rise up and show up as a better version of ourselves!
Let's do this!
Jenny