Episode 33: Finding the Fabulous You with Lisa Trani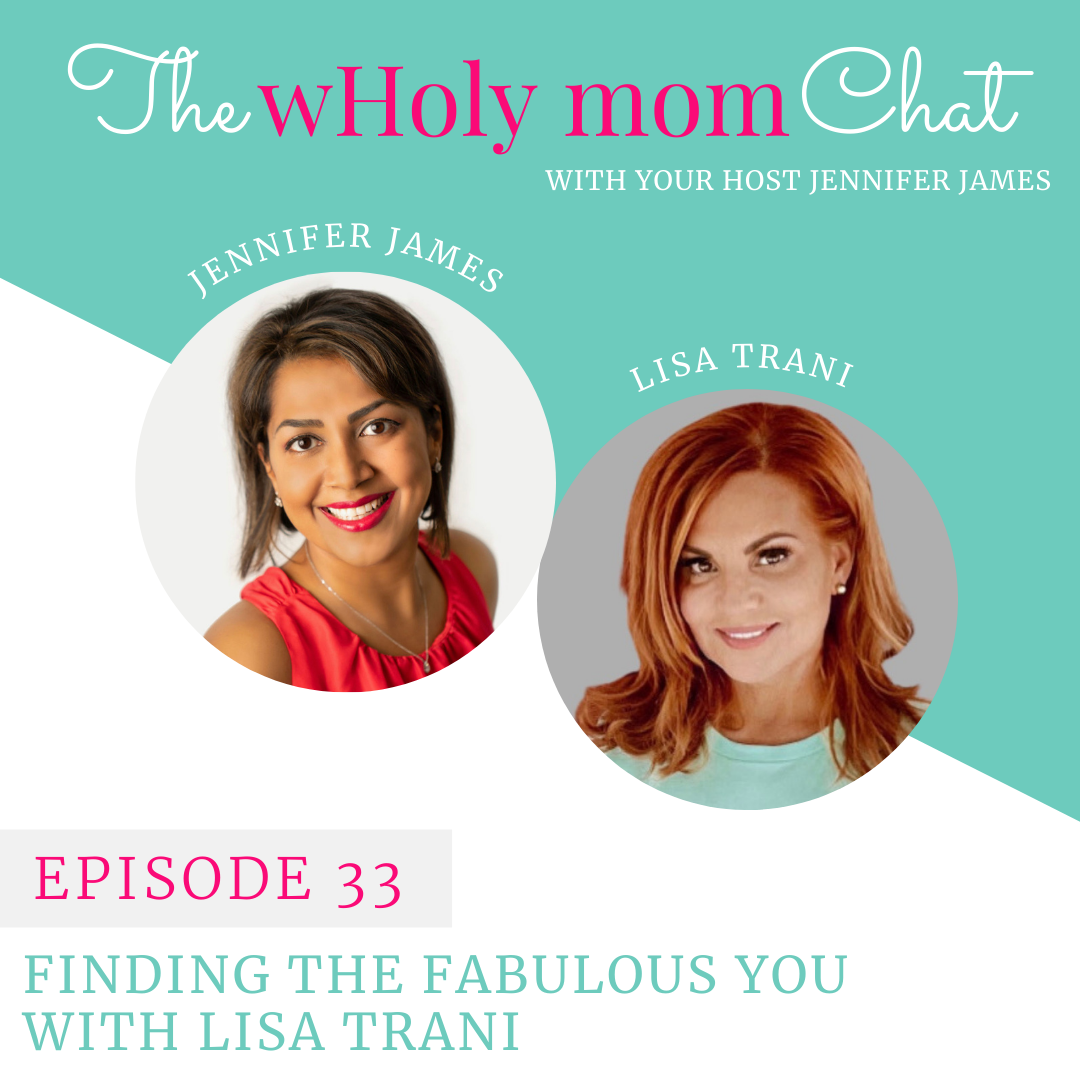 It's never too late to start doing what you want to do. Thankfully, being creative, following your dreams, and innovative doesn't come with an age limit. Many people will get to a certain age, maybe after their babies are all grown up, and think: "I wish I had done that." Remember, it is never too late to find the fabulous you!
In this episode of the WHoly Mom Chat, Jenny talks with Lisa Trani about her business "Finding Fabulous You" and how Lisa started her business at the age of 51. Lisa shares her journey and advises other women who want to follow their dreams, no matter their age.
Lisa is the owner of Finding Fabulous You LLC., which handles public relations and social media for businesses in the area. She is also a fashion, beauty, and lifestyle influencer and blogger of Finding Fabulous You, focusing on beauty and style for all ages. She is also a brand ambassador.
Listen in to learn more about:
Lisa's journey and how she started her own business at 51.
The emotions and obstacles she faced in the early stage of building her business and how she overcame them.
Lisa shares her advice for women who want to pursue their dreams later in their life.
RESOURCES:
To connect with Lisa –
Website – www.finding-fabulousyou.com
Instagram handle @findingfabulousyou
Facebook – Lisa Trani
To Connect with Me, Jenny:
My Website: https://www.wholymom.com
Follow me on IG: @wholymom or Facebook: facebook.com/wholymom
Have Questions? Send me an email at: info@wholymom.com
To support the show, use Paypal Or Venmo: @wholymom
I want to take a moment to let you know about my coaching services! My mission here at WHoly Mom is to empower women to find and nurture their true selves through the transformation of mind, body, and spirit. I focus on your individual needs and your specific situation with my coaching clients. I am currently accepting new clients.
Thank you so much for joining me on The WHoly Mom Chat this week! Please share this episode with all the mamas you know.
Could you do me a favor? Would you please subscribe and leave a 5-star review so that other mamas can find out about this podcast!
I am here to remind you that YOU MATTER. Your feelings, desires, unspoken needs, and all of you have a purpose. I am here to walk with you and to cheer you on. I believe in you.
YOU CAN GET THROUGH THIS SEASON! So let's rediscover our true selves, reclaim our time, energy, care for ourselves to be the woman we want to be, and most of all, THRIVE. So let us rise and show up as a better version of ourselves!
Let's do this!
Jenny