Episode 23: Foster Parenting with Liz Thomson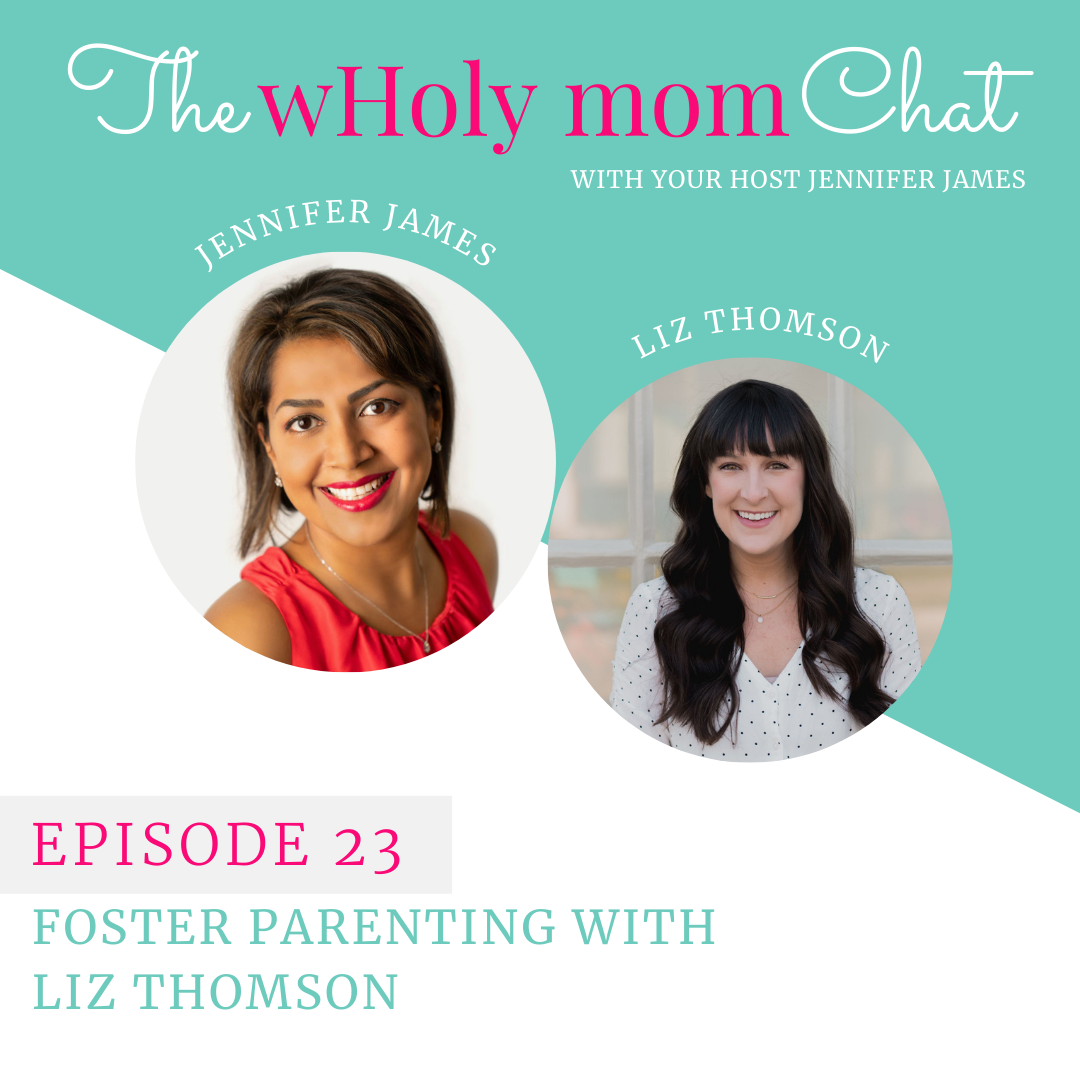 Hello, My Lovelies!
 I'm so excited about my guest this week.  In this episode of the WHoly Mom chat, I sat down with Liz Thomson: a foster mom, and food blogger, to discuss her journey of foster parenting during a pandemic, managing parenting as a vegetarian, and practical ways mothers can receive healing. 
Liz Thomson is the food blogger and cookbook author behind I Heart Vegetables, a site dedicated to easy, healthy, vegetarian recipes. She and her husband became foster parents in 2019 and have enjoyed the wild adventure of foster care!
Listen in as we discuss:
Liz shares why she and her husband wanted to be foster parents and what that journey was like during a pandemic.
How does being a foster parent teach you about yourself?
What you need to know before you start foster parenting
Liz shares her wisdom with us on advice for being a foster parent
RESOURCES –
Follow me on IG: @wholymom or Facebook: facebook.com/wholymom
Have Questions? Send me an email at: info@wholymom.com
Connect with Liz and find out more information about her:
Website: http://iheartvegetables.com
Instagram: @iheartveggies
I want to take a moment to let you know about my coaching services! My mission here at WHoly Mom is to empower women to find and nurture their true selves through the transformation of mind, body, and spirit. With my coaching clients, I focus on your individual needs to your specific situation. Together, we create a personalized plan to help you meet your goals. These sessions can take place in person or virtually. I am offering all my podcast listeners $50 off any coaching package with the code "50off," So shoot me an email at info@wholymom.com with 50off in the subject line, and let's book your FREE discovery call today!
Thank you so much for joining me this week on The WHoly Mom Chat! Please share this episode with all the mamas you know. Could you do me a favor? Would you please subscribe and leave a 5-star review so that other mamas can find out about this podcast!
I am here to remind you that YOU MATTER. Your feelings, desires, unspoken needs, and all of you have a purpose. I am here to walk with you and to cheer you on. I believe in you.
YOU CAN GET THROUGH THIS SEASON! So let's rediscover our true selves, reclaim our time, energy, care for ourselves to be the woman we want to be, and most of all, THRIVE. So let us rise and show up as a better version of ourselves! Let's do this!
Jenny