Episode 10: How to Keep the Intimacy Alive for New Parents with Dr. Jessica McCleese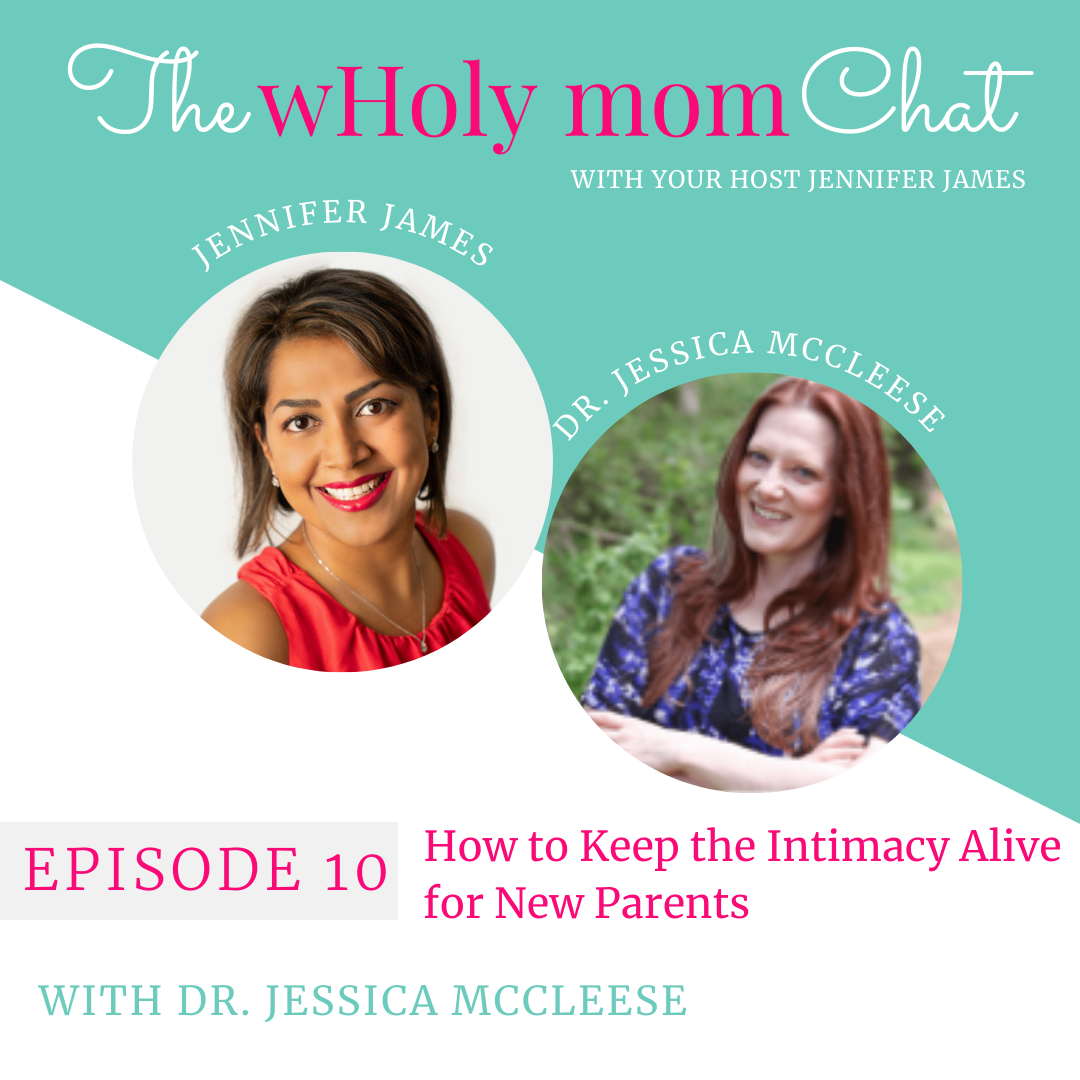 Having a child is one of the greatest joys that we can experience, but it's also a big adjustment especially for first-time parents.
Every parent can agree that the six weeks following the birth of your child are some of the most chaotic, exhausting, and rewarding weeks of your life. There are so many new responsibilities, things to do, books to read, late nights, and early mornings. So how do you do all this but still find the time to be intimate with your spouse? How do you keep the love alive, especially during the first six weeks?
Today on the show, I'm joined by Dr. Jessica McCleese who is a psychologist and Christian sex therapist.
I sat down to chat about Jessica's personal story about becoming a certified Christian sex therapist, and how can mothers improve their sex life after having a baby. Plus, she shares tips for new parents to experience intimacy while mama's body is healing.
Dr. Jessica is a Licensed Clinical Psychologist in the state of Virginia and one of less than 200 Certified Christian Sex Therapists in the world. She has a passion for helping married Christians go from just believing that they can have a fulfilling sex life to actually experiencing that intimate connection.
Listen in as we discuss :
Keeping the lines of communication of our own needs and wants with our partner.
Intimacy can be found in a multitude of ways: physically, emotionally, spiritually.
Dr. Jessica offers tips on how someone can communicate effectively when they are triggered by a painful or emotional memory.
I want to take a moment to let you know about my coaching services!
My mission here at Wholy Mom is to empower women to find and nurture their true selves through the transformation of mind, body, and spirit. With my coaching clients, I focus on your individual needs, to understand your specific situation.
Together, we create a personalized plan to help you meet your goals. These sessions can take place in person or virtually.
For my podcast listeners, I am offering $50 off any package with the code "50off" So shoot me an email at info@wholymom.com with 50off in the subject line, and let's book your FREE discovery call today!
Resources :
My Website: http://www.wholymom.com
Follow me on IG: @wholymom or Facebook: facebook.com/wholymom
Have Questions? Send me an email at: info@wholymom.com
Connect with Dr. Jessica
Join her Facebook group https://www.facebook.com/groups/fullywell
Website: www.befullywell.com.
Instagram: @drjessica_mccleese
Thank you so much for joining me this week on The Wholy Mom Chat! Please share this episode with all the mamas you know.
Could you do me a favor? Would you please subscribe and leave a 5-star review so that other mamas can find out about this podcast!
I am here to remind you that YOU MATTER. Your feelings, desires, unspoken needs, and all of you have a purpose. I am here to walk with you and to cheer you on. I believe in you.
YOU CAN GET THROUGH THIS SEASON!
So let's rediscover our true selves, reclaim our time, energy, care for ourselves to be the woman we want to be, and most of all, THRIVE.
So let us rise up and show up as a better version of ourselves!
Let's do this!
Jenny